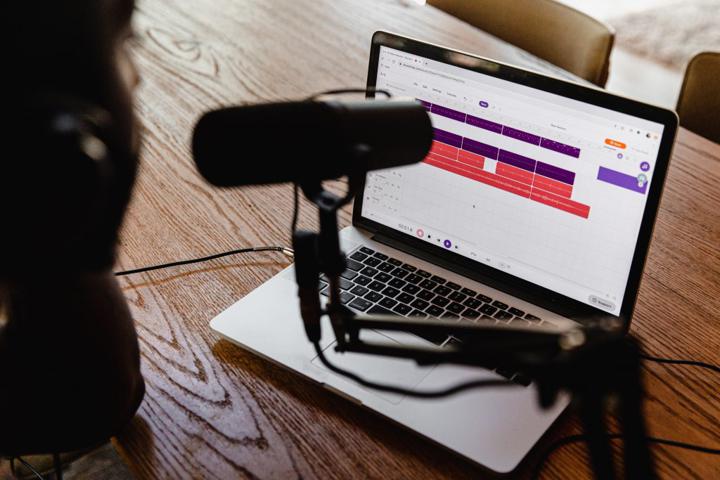 It's been a while since I've written anything for the blog and I want to change that. I'm one of the co-founders here at Salescast. My name is Chris Decker. My podcasting journey started as a result of wanting to create a platform for sharing the stories of others to help create breakthroughs in a community of people. I started out with a crazy goal of recording 10,000 stories in 10 years. I knew I couldn't do it alone and would have to recruit a bunch of storytellers and podcasters to capture the stories needed.
I spoke to an empty room and then started to invite guests in to record. The experiences that we created were awesome. I was reminded of the community I had built for the Orange County Startup culture where we would feature guest speakers and the audience could learn something. But what I found to be the most interesting part was that whenever I had a guest speaker, we would form a great business relationship. There was an inherent value exchange if I could provide an audience for them to speak to. I realized this was exactly what podcasting was.
As the industry continues to grow I think about what it was like to get started and why today is still a great day to start your own show.
What's inside of is a story. Everyone has one. But in order to gain the right and the attention to share your story, you must first prove that you are interested in other's stories. When you prove you are interested and you're a good enough listener for long enough, eventually they'll ask you about your story. Boom. A connection is formed.
That connection is very powerful.
Our first application as a company is to apply that connection to the world of sales. We have plans to broaden our horizons, but we believe B2B Sales to be the first market we can truly make an impact in. Imagine if we could change how the world sells. To bring more authenticity to the world of relationship building.
This probably isn't the best blog post that I've ever written, but I want to make it a more frequent habit.
So, get started. Start capturing other's stories.